Kate Miss: Summer on the road
Kate Miss is totally babin'.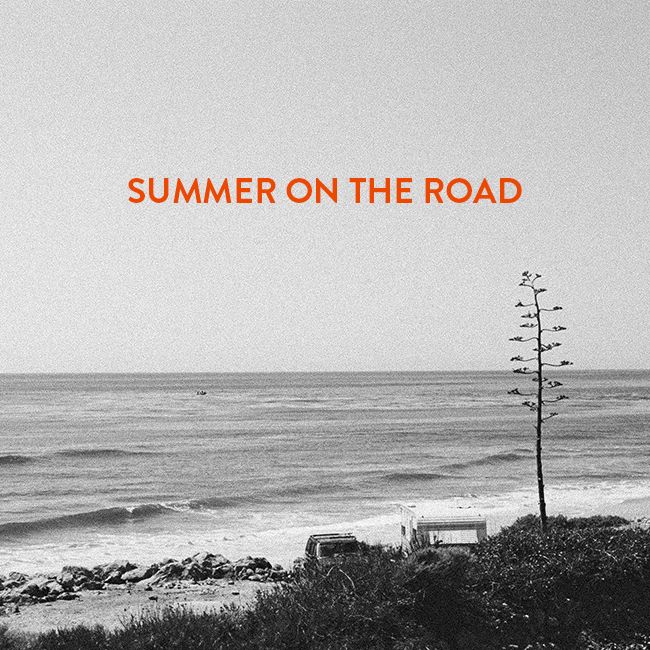 Hey guys, Kate from For Me, For You here. While I'm already a constant music mix maker, there's something about summer that makes me feel like it is absolutely essential to make a summer-themed mix. My usual M.O. is to create an all purpose summer mix with newer dance-y jams and summer anthems, but I decided to give this mix a specific purpose and mood. Describing songs or a genre of music is not my strong suit, and this mix definitely has a certain feel to it that's hard to put into musical terms, so let me set the scene for you: My only summer trip is in a few weeks- a train trip from Los Angeles to Seattle, The Coast Starlight (doesn't that sound magical? It might end up being terrible, but the name is such a winner). Thirty-six hours of coastal beauty and head-against-the-window deep thoughts. So this mix is for summer on the road – be it a train or a car. Picture driving long distances while watching the land around you slowly change, the ocean appearing and disappearing behind the trees – or – with the car windows down, your hand outstretched, catching the wind. Happy travels, friends.
1. Say I Wanna Know – Nick Waterhouse
2. Emmylou – First Aid Kit
3. Hypnotized – Fleetwood Mac
4. Other People – Beach House
5. Back To Black – Amy Winehouse
6. Mg 333 – Richard Swift
7. Jolene – Dolly Parton
8. Burning – The Whitest Boy Alive
9. Place To Belong – Little Dragon
10. Chinatown – Wild Nothing
11. Phosphene Dream – The Black Angels
12. Movin Down The Line – Raphael Saadiq
13. Sydney Wayser – Dirty Work
14. Why Won't You Make Up Your Mind? – Tame Impala
15. Nothing is the News – Damien Jurado
16. Gold Teeth – Little Wings